wide field astrophotography

Sitting fairly small in my telescopes field of view, the Pinwheel Galaxy is seen here near the zenith in the northern spring sky. Ideally I would like to collect much more digital data to build on this exposure, but for now I am quite pleased with my first attempt at this target.
The Pinwheel Galaxy (aka M101, NGC 5457) is a face-on spiral galaxy sitting roughly 21 million light years from Earth in the constellation Ursa Major (The Great Bear). It is about twice the size of our Milky Way Galaxy and contains an estimated one trillion stars.  Also seen in the image below and to the right of M101 is the dwarf galaxy NGC 5474.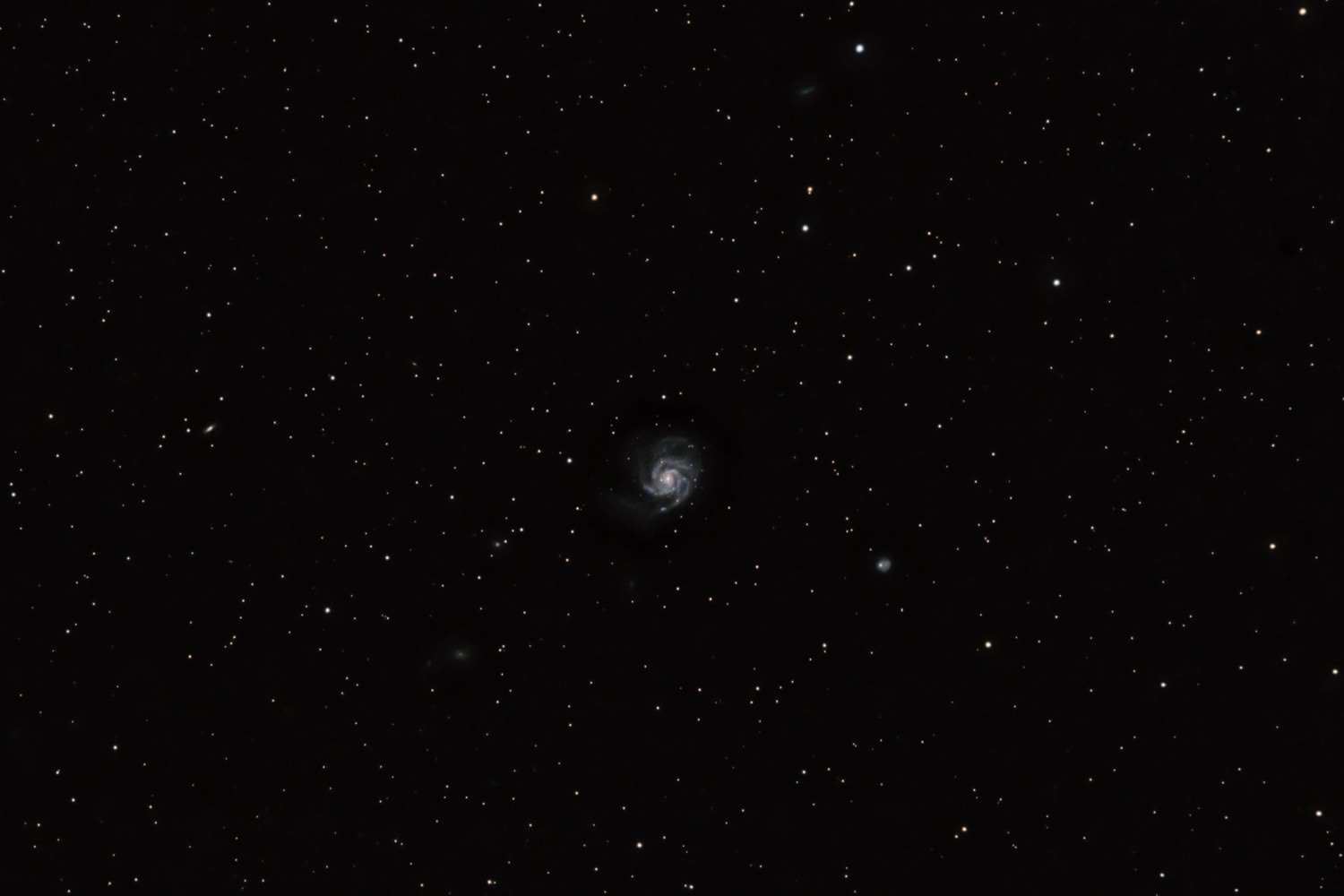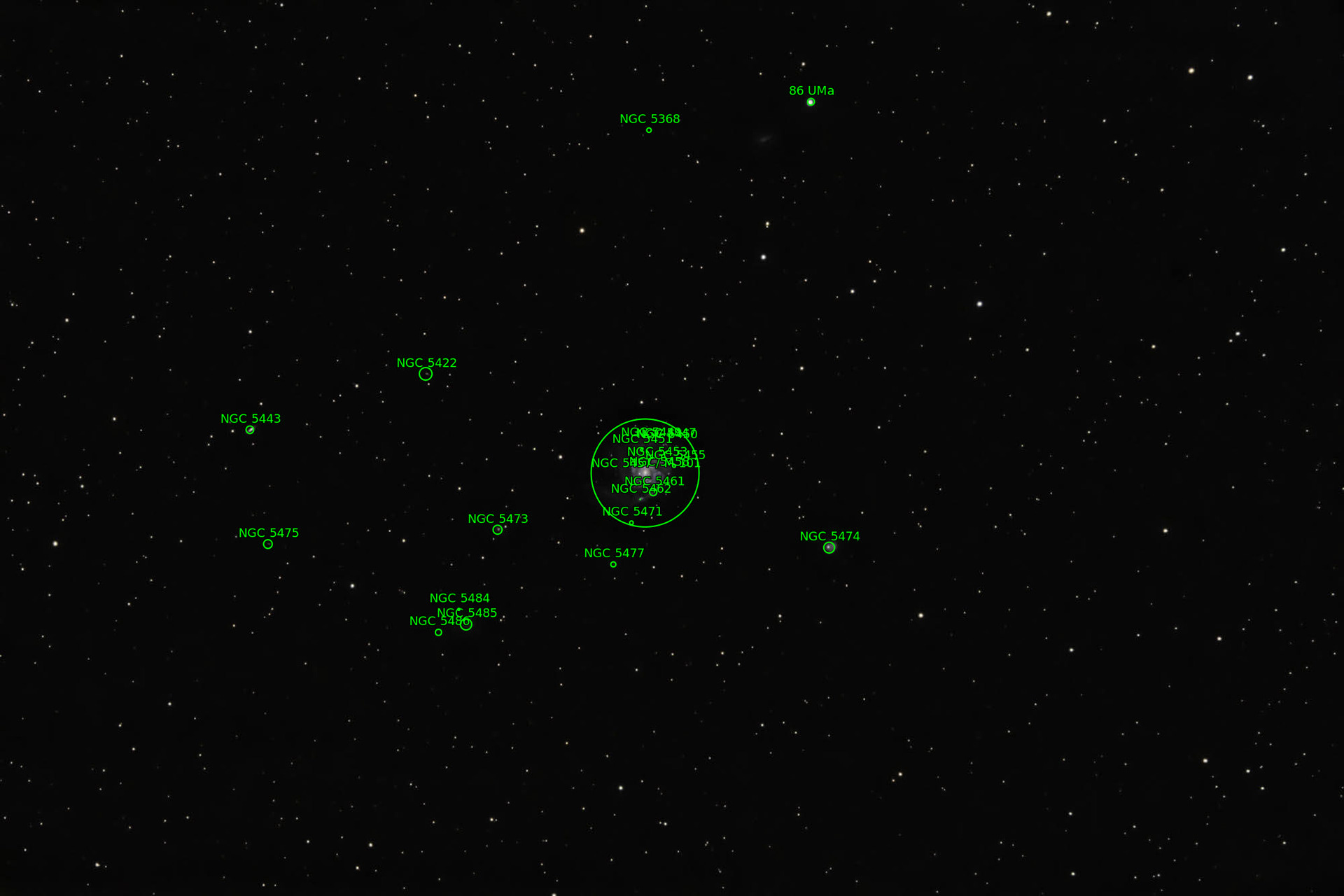 The image of M101 below has been reprocessed to rotate orientation and zoom in on the spiral galaxy.  The result pushes processing techniques beyond ideal parameters for this wide-field image and does introduce some noise and distortion, but at the same time gives a little closer look a some of the detail in this beautiful spiral galaxy.  
Much better results would be obtained with a larger telescope, but this image fits the concept of doing the most I can with what I have. :)